Meet The Staff
Who is Noah?
Noah works in sales and local rentals and is the kind of guy that bounces when he jumps out of bed. He is among the first at work and among the last to leave and tackles his job with relish! Always ready to answer the phone or greet the next customer he carries a lot of positive energy. Noah's history with DYNA goes back to 2007, when on his first day as a DYNA employee he installed bearings on a conveyor system. For a number of years Noah worked in welding and assembly before moving to sales. By all indications he isn't moving anywhere else! He likes sales better than any other job he has done and especially enjoys bringing value to customers.
Noah is happily married to Sadie and they have 5 sons and one daughter. Noah cuts and splits wood for barbequing with his young sons and wholesales the wood to a DYNA client. His preferred method of relaxing is walks with Sadie and enjoys gardening and using his Traeger smoker to produce tasty treats. Noah just did his first pizza last week and I have personally heard from unbiased parties that it was excellent! (No, I didn't get any)
Noah is working at home since the COVID-19 shutdown and meets clients at DYNA by appointment. He shared that sales activity has changed dramatically in the last weeks and it has taken much more creative action to meet client needs but still enjoys what he excels at – networking with people and bringing value to DYNA clients. He also says his coffee consumption has risen since working at home!
Noah's message to DYNA clients
I feel grateful to all our customers and especially appreciate the loyalty I feel from you.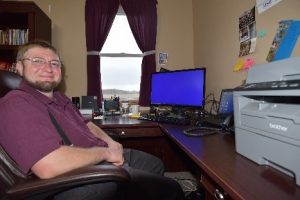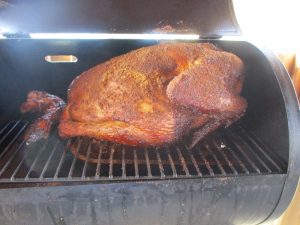 Who is Chris?
     Chris is the DYNA Chief Operating Officer and there isn't anything in the entire operation that isn't subject to his watchful eye. Chris has been with DYNA a relatively short time with close to two years under his belt. He first spent some time welding and working in our refurb department. According to him this provided valuable hands-on experience and taught him excellent team working skills that serve him well in his current role. He derives a lot of fulfillment out of building and implementing better practices that increase production and quality. Chris is the person most responsible for ensuring production meets sales needs and relishes the challenge this can bring.
The most satisfying part of his job is creating a healthy work environment that promotes good employee relations. Chris currently spends more time in his office than on the production floor, but this varies depending on what is happening. His major project at the moment is implementing lean manufacturing principles in the DYNA factory and making sure things are flowing well in our new paint facility.
Chris enjoys strenuous outdoor activities such as hiking, biking or even an outside construction project. He also hunts turkey and whitetail deer.
Chris's message to DYNA clients
We are working hard to have our system fill your exact needs at the exact time needed.