Does DYNA Offer Investment Opportunities?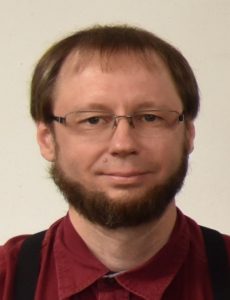 Can I Invest in DYNA?
We get asked these questions frequently. The short answer is yes. In fact, many people find It more attractive than traditional investments, especially right now with the economic fallout because of COVID-19. But, let me take a moment and explain.
What We Do
DYNA Products is primarily a firewood processor manufacturer. It manufactures and supplies high quality, high-speed firewood processors to the commercial, midsize, and consumer markets. Additionally, DYNA has been building the emerging firewood processor rental market for the last five years. During this time DYNA Rentals has established presence in many states has over 35 rental centers. The DYNA Rental centers have been very successful, and we keep expanding this footprint. We currently have a goal of setting up about a hundred rental centers spread across the United States. We use investment funds to expand this fleet, and it is structured in a simple note format.
COVID-19 Fallout
With time this rental market has solidified and has gained serious momentum, growing dramatically year over year. The COVID-19 lockdown and subsequent economic fallout were trying on the rental business, but it has caused skeptical buyers to rent instead. Currently, rentals are in high demand. Clearly, people still need to process firewood for heating needs and prefer renting over buying right now. In fact, the manufacturing side of DYNA is kept very busy producing processors to maintain and expand its growing rental fleet. We cannot ship them fast enough to the rental centers, and they are being booked for rental even as they sit at the factory waiting for a truck.
Rent To Own
DYNA also offers a Rent to Own financing option for those who wish to purchase a DYNA firewood processor but wish to finance it outside of a bank. This is a growing demand, especially right now, and utilizes investment funds to facilitate these contracts. These contracts present another investment opportunity, as well.
So yes, we do rely on investors to grow our successful processor rental fleet. Currently, we have plans to add some new product lines into the rental fleet. We are excited to be expanding and diversifying the line, but that is another conversation. To accommodate our expansion, we are offering a special rate through July 31, 2020, of an additional 2% interest on top of the regular 6% rate for any new investments.
If you wish to get more information regarding investing or requesting letter of reference, please contact Louie Weaver at 231-557-2542 cel or email here .